CHARLOTTE REAL ESTATE PHOTOS, VIDEO, & PHOTOGRAPHY.
Hagens Media is your one-stop shop for stunning real estate photos taken by ground and air on Lake Norman. We offer a wide range of packages for shooting, editing, and producing a wide range of videos for your event or MLS listing. We can provide the perfect mixture of aerial and ground-level photos and videos to make any home or story come to life. We have worked with many real estate companies, corporate events, and small businesses to produce stunning videos in the Charlotte area and beyond. All drone aerial photography is done under the guidelines of the FAA regulations and shot using three-axis gimbals and stabilizers to produce the smoothest video possible.
Serving: Denver, Cornelius, Mooresville & Davison with same-day service in most cases. We also provide services for real estate photographers in Charlotte.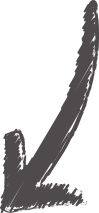 Let us help you make awesome cinematography, real estate photos & video, testimonial, virtual tour, or film an event from the sky.
Video testimonial above was shot on a three-person shoot using 2 DSLRs and a DJI4 Pro drone.

From shoot on a court in Charlotte, NC to a produced video serving impressions online in 1 week. You can view the full testimonial aerial video we shot below.
Aerial Photography and Video Serving: Charlotte, Mooresville, Cornelius, Davidson, Denver, Huntersville, and beyond. 
Customer Testimonials Video
Real Estate Photos & Video
Construction Images and Project Updates
Corporate 'About Us' Videos
Action Video Footage at 60fps
Panorama Images Aerial Mapping & Surveying
Website Funnel & Landing Pages
Instagram, Facebook, Youtube pre-roll and PPC specific videos
Assume you have one a second or two with a web user before they decide to leave your website.

Matt Hagens Hagens Media, LLC.
A business and website has to be involving, it has to be fun, and it has to exercise your creative instincts.

Richard Branson

Virgin Group